Waterblok Systems has aligned itself to the leading brands of waterproofing and other related specialty products and as such can supply any conceivable solution for any conceivable structure. It has combined the best the world has to offer and packaged it under one roof.

ParexGroup, a French multinational company with headquarters in Paris, France. ParexGroup is a global leader in the manufacturing of innovative and high quality dry mix mortars and specialty solutions for sustainable and responsible construction, operating 52 manufacturing facilities in 20 countries and 2700 employees around the globe.
Learn more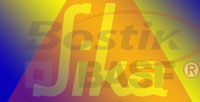 Waterblok Systems also supplies materials from other leading Global Brands such as BASF, Sika, Bostik, etc. These materials are carefully selected to make up gaps in the material range of Waterblok Systems in order that it may truly supply products for every conceivable waterproofing and related application. These products are the best the market has to offer.