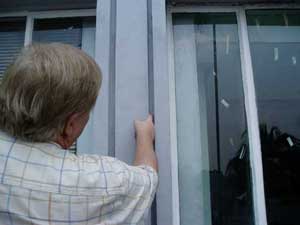 At Waterblok Systems we do not only distribute great products but also ensure that they are correctly applied. Whether applied by specialty contractor, by administration or by individuals, we provide detailed guidelines, on- and off-site training and technical support and inspect the application at crucial stages to make sure that the waterproofing is applied correctly. Quality of application in accordance with specifications is an unbreakable rule.
The Waterblok range of waterproofing materials of Dalven Products was first introduced to the Philippine in 1999 and since then it has created a niche in the market with its "above and beyond" service and technical support as well as its high quality and versatile materials. Waterblok Systems is the sole importer and exclusive distributor of the Waterblok and Dalven ranges of waterproofing materials in the Philippines.
During 2010 Waterblok Systems expanded its product lineup to include other leading global brands and now have a product lineup capable of dealing with any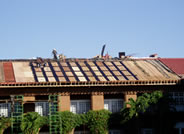 given waterproofing requirement. We can now truly claim that we can offer a solution to every waterproofing challenge.
Waterblok Systems is a hands on distributor providing continuous training, technical assistance and product support to its specialty contractors, applicators and direct clients.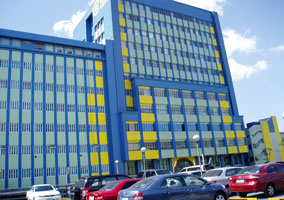 Waterblok Systems regularly visits project sites where our products are used ensuring that application is correct, product specifications and application rates complied with and correct techniques are followed ensuring that the end user gets the best possible waterproofing application and a leak free structure.
We regularly conduct training sessions both on and off site and hold waterproofing seminars for our accredited applicators. For clients, as well as for prospective clients, we prepare waterproofing reports based on actual site conditions free of charge.